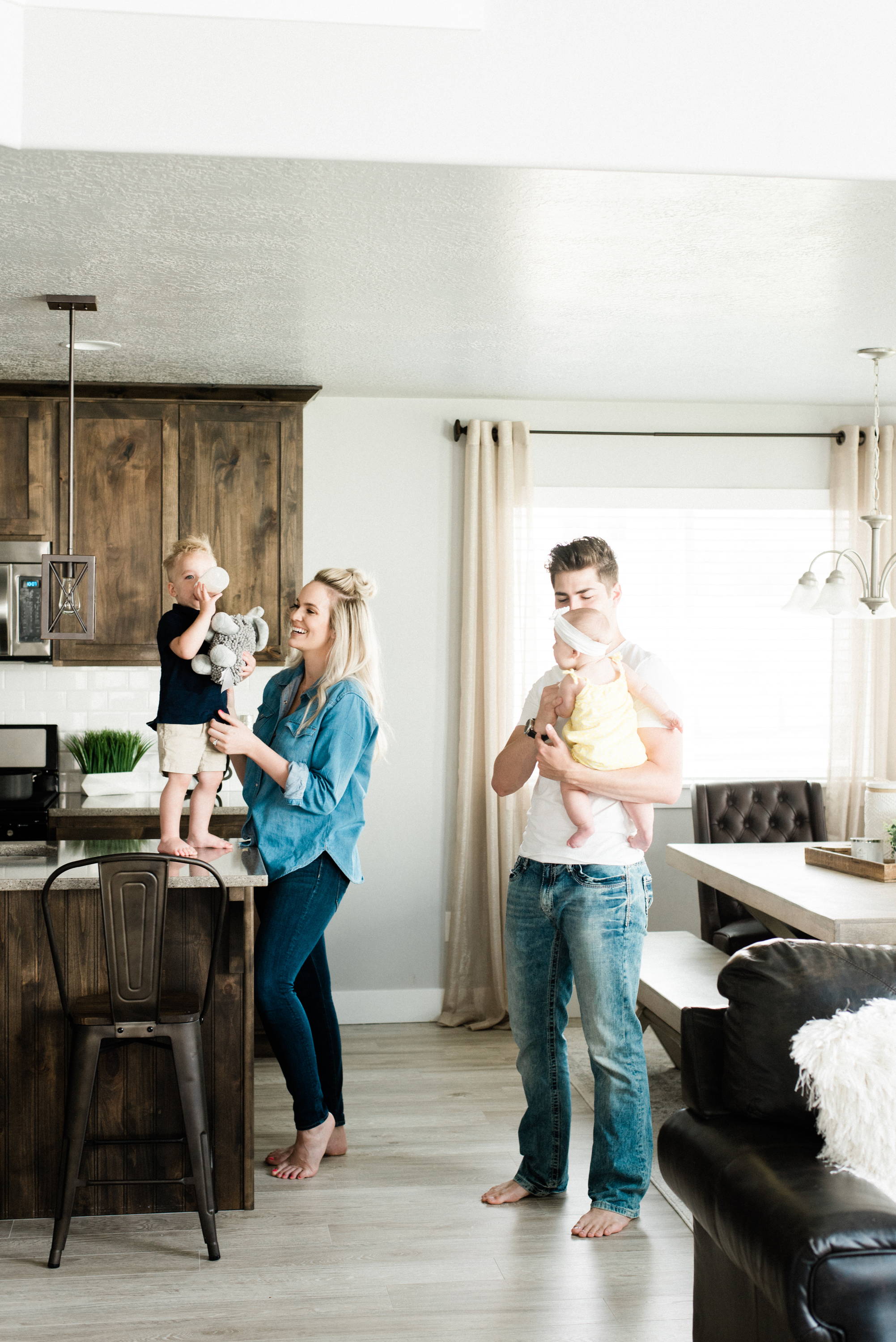 Welcome to Bow & Ivory!
My name is Aubree and I'm the Owner of Bow & Ivory. I started this business when my husband and I found out that our second child was going to be a girl! Obviously I couldn't help myself and started to buy clothes for her, but I noticed there was a lack of options when buying quality pjs. Most of the pjs I could find were ones with silly cartoons and bright bold colors. So I thought, why aren't there more minimal and stylish pjs for kids?
During my entire pregnancy I spent every free minute I had designing our sleepwear. I wanted to make sure the fit was going to be snug and the fabric we used was going to be a premium quality. After going over all the different fabrics and their benefits, I decided to use bamboo. I loved all the benefits bamboo had to offer and I wanted our sleepwear to be minimal and our prints to be cute but not overwhelming.
Fast forward to today, we launched our business in February 2018, 1 month after having our little girl. Needless to say raising my family and running our business definitely keeps me busy! My goal is to have reliable sleepwear that moms can count on. As we grow I will contine to always look for ways to improve our sleepwear. At the end of the day I think its safe to say as moms want the best for our kids.
We hope your kids love our sleepwear as much as we do!
     ~Aubree Ninow